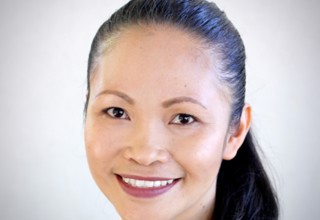 Joy Garcia, Complex Manager
What inspired you to work in ECE? 
Coming from a medical field, my area of interest has always been in paediatrics. I was fascinated at a young age by the astounding pace at which the human brain develops in the first years of life. Child psychology too, was a precursor to my interest in working in ECE; children's ability to adapt and develop resilience to various life circumstances, though not fully understood even in today's scientific triumphs, has always been a compelling and inspiring subject for me. I've been working in ECE since 2003. 
What do you love most about what you do? 
Just like Loris Malaguzzi's "Hundred Languages of Children", I can think of a hundred great reasons (and more) that make me jump up each morning and walk back into the centre with a spring in my step! I am passionate about influencing teachers to create spaces for children that are not only physically challenging, cognitively stimulating and emotionally nurturing, but also spiritually uplifting. Ultimately, what drives this passion is my belief that every child deserves to feel safe, validated, and valued for everything that makes up who they are. I am honoured to belong to a team of professionals that ensure every child graduates from our premises with a lavish collection of beautiful memories of their childhood; and the hopefulness that no matter what obstacles the future brings them, they can overcome because they have been steeped in all the aroha their community could afford them during the five to six most critical years of their lives!
I know that my bridge towards this passion is by way only of genuine relationships. And with all 30 staff (and their families), 125 children, 250 parents, and at least 300 grandparents in my immediate circle of responsibility, the task can seem daunting at times. Every day, different challenges come our way, unexpected turn of events, plans going awry. But I see all of this as character building, which allows me to grow in my knowledge of my purpose as a human being, and my wisdom in relating with the 700+ functional relationships I must nurture daily in our learning community. 
What sets your centre apart?
Our values-based culture: we believe in integrity and respect; we apply an ethic-of-care approach in all of our interactions, with tamariki, with the whanau, with each other, and with our wider community. Our teachers take pride in our programmes and centre environments.
We believe in the power of a genuinely inclusive learning community in shaping a future generation that is accepting of all differences. We work together with the whanau and other professional agencies to develop effective strategies to support the unique needs of all learners; and to foster the value of empathy as we learn and grow together.
We are committed to strengthening our bicultural practice; and nurturing in our youngest citizens a sense of pride in Aotearoa New Zealand's unique bicultural identity.
What is your favourite time of the year at the centre?
I look forward to all of our family events, especially parent-teacher meetings, as these occasions provide us with genuine opportunities to strengthen the connections we have built with our centre whanau. We enjoy seeking their feedback and appreciate their efforts to engage with our team and grow our partnership for the sake of the children. 
What do you do with yourself when you are not working?
I devote my free time to creating beautiful memories with my family - my husband Kenneth and school aged daughter Kloe. Living on the Hibiscus Coast allows our family to enjoy the beautiful beaches, the laid-back culture, and the community spirit.  
Bachelor of Nursing Degree (Cum Laude); Graduate Diploma in Teaching ECE; RIE Foundations Certificate (Theory & Observations); Full Teacher Registration
more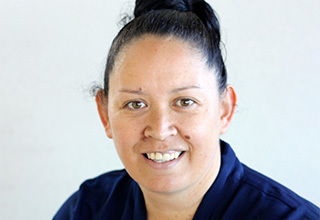 Amanda Pritchard, Administrator
Amanda has been working for Pascals Albany since 2012. She is often the first of many warm and friendly smiles that greet you as you come through our doors. On top of being our most capable and dedicated full time administrator, Amanda is also currently studying towards her Early Childhood Teaching Degree extramurally. She and her husband are proud parents of 3 beautiful girls who have either attended or still are attending Pascals Albany. Amanda loves all sports and having a good laugh with her work colleagues.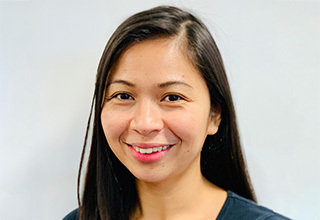 Sheena Lising, Assistant Centre Manager
Sheena completed a Bachelor of Nursing Degree and worked with infants overseas for two years before settling in New Zealand. She was a nursery and a toddlers' teacher before joining Pascals Albany in 2016.  A mother herself to two young children, Sheena is passionate about providing nurture, care, respect and love for our youngest learners, and creating an environment where they can feel secure, happy, and develop a love for lifelong learning. Sheena's leadership style is collaborative, honest and supportive.   
Graduate Diploma in Early Childhood Education (ECE); Full Teacher Registration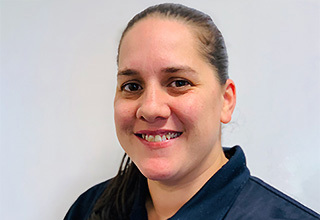 Melissa McAlpine, Head Teacher (Toddlers)
Melissa has been a part of Pascals Albany since 2013. She has since taught across various age groups including Nursery, Toddlers and Kindy. She has three young children of her own, all boys. Melissa comes from a strong Maori background which is where her passion lies. Thus, she strongly believes in supporting the identities, languages and cultures of all children through the concepts of Ako, Whanaungatanga and Tuakana-Teina suggesting that each member of the learning community brings their own knowledge from which we are all able to learn
Bachelor of Education, Early Childhood Teaching; Full Teacher Registration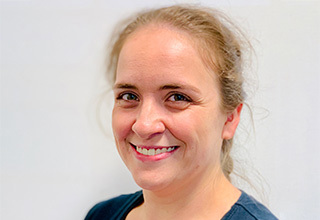 Natasha (Tash) Lines, Head Teacher (Preschool 1)
Tash has a Bachelor of Education from The University of Auckland and has been a registered teacher since joining Pascals Albany in 2012. Tash is excited for the next stage of her teaching journey working alongside an older age group of children and she is dedicated to developing her practice to meet their learning needs. A passionate leader,  Tash loves putting her whole self into her interactions with the children, even if it means getting messy and sandy building castles in the sandpit.
Bachelor of Education (ECE); Full Teacher Registration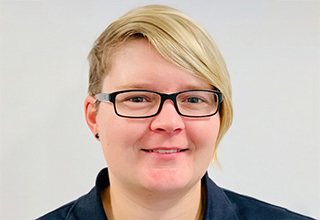 Shiree Brock, Head Teacher (Preschool 2)
Shiree holds a Bachelor of Education (ECE Teaching) from AUT University. She has been a dedicated team member of Pascals Albany since 2011 and has since developed expertise in working with children ages 18 months to 3.5 years. Shiree is a conscientious, diligent, highly professional leader with a quirky sense of humour, quiet confidence, and a sense of humility that may under-promise but will surely over-deliver. Shiree and her team strive to maintain a peaceful but engaging nature-inspired programme that caters to younger preschoolers' specific developmental needs.
Bachelor of Education (ECE); Full Teacher Registration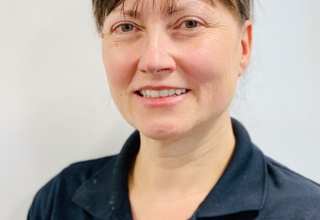 Gyongyi Lazar, Head Teacher (Nursery)
Gyongyi completed a Bachelor of Science and worked with special needs children in Europe before immigrating to New Zealand. Gyongyi is a pillar of our centre, having been with Pascals Albany since 2010. Her passion truly is in the 0-2 year old age groups which she pursued further by completing a RIE® certificate in Melbourne Australia in late 2019. Gyongyi's patience, gentleness and respectful practice are the foundations of her leadership and approach to guiding our kaiako in Nursery.
Graduate Diploma in Teaching (ECE); Full Teacher Registration.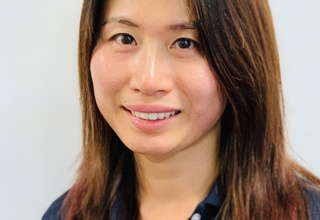 Candy Zheng, Acting Head Teacher (Kindy)
Candy came to New Zealand as a teenager, went to Rutherford College in West Auckland, then attended Massey University for her Bachelor's Degree. She joined Pascals Albany as a student teacher in 2012. 
Candy recently married her husband, Dennis; they enjoy living locally, together they enjoy road trips around the country, hiking and baking together. In her own time, Candy is an active choir member for her church community. Candy knows the Kindy room like the back of her hand; having spent most of her time in this room over the years. Candy is most passionate about nurturing each child's heritage and cultural identity as well as supporting them to develop an appreciation of and respect for their peers' cultures. 
 
Graduate Diploma in Teaching (ECE); Full Teacher Registration. 
more