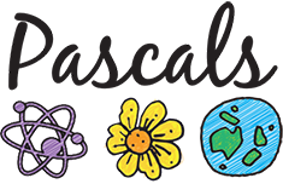 Located in a beautiful heritage building in the heart of Herne Bay, Pascals Herne Bay Kindy is an innovative and inspiring home away from home for local 2 to 5 year olds. Warm and welcoming, our child led programme extends children's interests and unleashes their imaginations. Considered leaders in the early childhood sector, we thrive on providing new initiatives and a forward-thinking curriculum. Our team of dedicated and passionate educators will set your little one up with a love of learning, equipping them with the skills they need to fulfil their potential.
Want the best for your child? Start their learning journey here at Pascals Herne Bay Kindy.
Centre Hours:
Monday to Friday: 8:30 am – 4:30 pm

Session options:
Full days (8:30 am – 4:30 pm)
Free preschool sessions (9:00 am – 12:00 pm or 1:00 pm – 4:00 pm)
Closed Saturday, Sunday, & public holidays
Ages Catered For:
2 – 5 years
The Pascal Kindy teaching and support staff are amazing! Since our daughter started until now, they have provided our daughter with the most wonderful preparation for school. The love and care, to go with the education, creativity and inspiration has given our daughter the confidence and skills to excel academically and socially. Thanks to the Manager Tia and all the teachers. They are amazing !!! 😉
There are so many things I love about Pascals Herne Bay Kindy. It is relatively small, so it has more of a family feel. The teachers offer a wide variety of super fun messy play. There are lots of great events and outings that the kids enjoy. They also provide an outstanding transition to school program. There is always plenty of easy parking outside and it is directly opposite Bayfield School, so extremely convenient.
Pascals Kindy, Herne Bay, is a wonderful centre. The warmth, friendliness, helpfulness and educational aspects are admirable. Tia and the ladies go above and beyond to make my child, and indeed whole family, feel welcome, comfortable and included. They offer experiences I have not seen offered elsewhere. I have had two other children in similar centres before they started school, and find that Pascals Kindy is by far the best on every level.
Pascals Herne Bay Kindy truly encompasses the word community. If you are looking for an environment that not only supports and nurtures your child's growth and development; but also ensures a close communication with you the parent. Then this place is for you.
I highly recommend Pascals to any parent considering a good, safe and stable environment for their child.
Tia and the team at Pascals Kindy Herne Bay are amazing and I could not recommend them highly enough. This kindy has always had wonderful carers but since Tia came on board as Centre Manager she has really turned the place around with excursions, educational activities, regular communication, flexibility and created a relaxed friendly atmosphere. My youngest son is enjoying excursions including the Auckland Museum and the Sky Tower as well as fun centre-based activities such as cupcake decorating and Zumba and he loves it all. I only wish my eldest son could have experienced Pascals Kindy under Tia's management. I very much recommend this centre to anyone searching for an exciting, inclusive, fun and educational kindy for their children.