Pascals
This is our future. By elevating early childhood education to a new level, Pascals nurtures the outstanding citizens. This is where our thought-leaders of tomorrow begin their learning journey.
Find a Centre
About Us
Great enterprises need a talisman, a thoughtleader and bold trailblazer who dares to dream and who has the passion, commitment and wisdom to set a higher benchmark. For early childhood education, that's Pascals.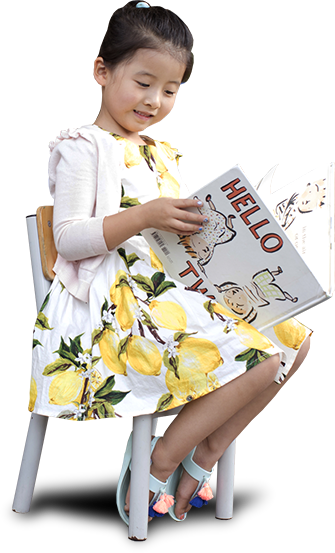 Testimonials
Pascals Albany is a fun, engaging centre that provides top preschool education, readying each child for their start at school. Both of my children have attended the centre since they were 9 months old. My daughter is about to turn 5 and whilst she is excited to start school, she is very sad to be leaving her preschool family. The people, activities, learnings and general environment are amazing. I strongly believe my children have gained much more from being at Pascals Albany and have grown to be confident, capable children. When I go to pick my daughter up she tells me I'm too early and she wants to stay. Even my son who is now at school enjoys returning and engaging with the teachers that he had when he was there. The teachers give their all and ensure each child is treated as an individual – it really does feel like a big extended family.

Our family's experience at Pascals Albany has been overwhelmingly positive. I was recommended the centre by family friends with children of a similar age who attended the centre. We have three children who currently attend Pascals Albany. Our eldest daughter started in the nursery when she was nine months old and our second two children (twins) have attended since 10 months old.

Some of the things that make Pascals Albany such a wonderful place are: great communication from the Teachers about how your child's day has been (both written and verbal), the quality and obvious warmth of the relationships between the teachers and children, the quality of the physical environment and resources, the culture of the centre (encouraging respectfulness and care) and the stability of the staff members.

I am impressed with the ever evolving outdoor environment.  The teachers are clearly motivated and engaged in their roles and are constantly beautifying and improving the gardens and outdoor play environment.

I truly feel that the Teachers at Pascals Albany are an extension of our family and I don't hesitate to talk to them about any concerns that I have about my children as I feel that together we work together and find solutions to whatever is happening for them.  There is real consistency between the home and centre environment. 

I would unreservedly recommend Pascals Albany to parents looking for an exceptionally high quality early childhood centre for their children.

Thank you so much for all your hard work and care of Conor, you are outstanding!!! We have really appreciated your flexibility, patience and "just going with the flow" ....Hope the new little people coming through will keep you on toes and best wishes to you all in your continuing excellent work.

Both our daughters attended Pascals Albany from the time they were 2 years old, and as a family we have been with the centre now for 5.5 years.  In this time we have developed wonderful relationships with the staff, who are committed, caring and highly professional.  As a parent, I have always felt that the staff at Pascals Albany have a genuine passion for children and teaching and it is reassuring to drop my children off knowing they are in safe and caring hands. In particular, I have watched and appreciated how the teachers have taken the time to understand my children's individual personalities and needs, and focused on encouraging and fostering their natural interests and strengths.  Both my girls thrived in this environment and I believe that their experience with the centre has had a very positive impact on their confidence, self-esteem and thirst for learning.

I have also felt that communication between the centre and home is excellent.  We have especially enjoyed the detailed updates that the teachers put together for the child portfolios.  With my youngest daughter now about to start school, I know I will treasure these precious reminders of their pre-school years.  

I highly recommend Pascals Albany to any family looking for a high quality early childhood centre for their children.

My daughter and my son both went to Pascals. In the initial stage, I have selected and visited more than 10 centres around Meadowbank area and finally chosen Pascals. The Centre Manager and all the teachers are amazing! My son has been to Kiwi Room, and now is currently at Tui Room; my daughter has been to Pukeko Room and have recently graduated from Fantail Room, therefore, I have experienced all rooms and teachers in Pascals and I must be honest that all the teachers are loving and caring to the children. My daughter always talk about what happens during the day at Pascals and always can't wait to share her news in the next day with her friends and teachers! And my little man is now so familiar with his environment that he will eat so well and sleep nearly two hours in Tui Room.

I have personally referred many of my friends' children to Pascals and they have also referred Pascals to their family and friends once they children joined Pascals.

Do come for a visit and you will see yourself how amazing the centre is!

Pascals Herne Bay Kindy truly encompasses the word community. If you are looking for an environment that not only supports and nurtures your child's growth and development; but also ensures a close communication with you the parent. Then this place is for you.

I highly recommend Pascals to any parent considering a good, safe and stable environment for their child.

Pascals Kindy, Herne Bay, is a wonderful centre. The warmth, friendliness, helpfulness and educational aspects are admirable. Tia and the ladies go above and beyond to make my child, and indeed whole family, feel welcome, comfortable and included. They offer experiences I have not seen offered elsewhere. I have had two other children in similar centres before they started school, and find that Pascals Kindy is by far the best on every level.

The Pascal Kindy teaching and support staff are amazing! Since our daughter started until now, they have provided our daughter with the most wonderful preparation for school. The love and care, to go with the education, creativity and inspiration has given our daughter the confidence and skills to excel academically and socially. Thanks to the Manager Tia and all the teachers. They are amazing !!! 😉

Pascals St Johns is always making positive changes that don't go unnoticed. The team at Pascals St Johns certainly have the children's learning and safety at heart.

We feel 100% supported that our daughter is getting the best education and care. Rianna loves coming to daycare. She sometimes cries in the weekend because she wants to come to daycare. 
We know you are doing your best to find another awesome teacher for the Pukeko Room, good luck with that process. I am sure your wonderful centre will attract that person. Thank you for everything you all do for our children. They are in the best hands.

Returning to work when your first child is 4 months old is not an easy thing to do. Hummingbirds however made the transition so easy for us. Being busy working parents, we need to be able to rely on the childcare centre that our daughter attends. Saying that we can rely on Hummingbirds is an understatement. The communication is outstanding and we feel a very big part of the Hummingbirds family. We truly are very lucky to have Hannah attending such a fabulous centre, you make it very easy for us to feel relaxed about her care and environment.