Pascals
This is our future. By elevating early childhood education to a new level, Pascals nurtures the outstanding citizens. This is where our thought-leaders of tomorrow begin their learning journey.
Find a Centre
About Us
Great enterprises need a talisman, a thoughtleader and bold trailblazer who dares to dream and who has the passion, commitment and wisdom to set a higher benchmark. For early childhood education, that's Pascals.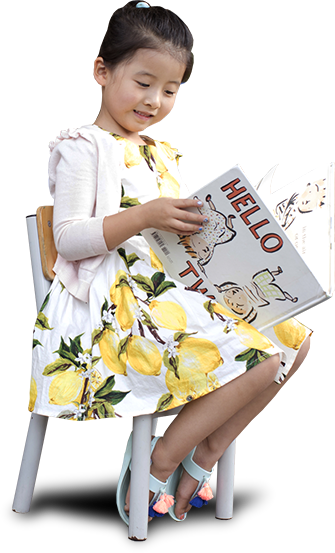 Testimonials
Wanted to share your success story. Anne went into school just three weeks ago and has already been recognised as an independent, dedicated student. Thanks for the preparation work Hummingbirds did with her.

My daughter and my son both went to Pascals. In the initial stage, I have selected and visited more than 10 centres around Meadowbank area and finally chosen Pascals. The Centre Manager and all the teachers are amazing! My son has been to Kiwi Room, and now is currently at Tui Room; my daughter has been to Pukeko Room and have recently graduated from Fantail Room, therefore, I have experienced all rooms and teachers in Pascals and I must be honest that all the teachers are loving and caring to the children. My daughter always talk about what happens during the day at Pascals and always can't wait to share her news in the next day with her friends and teachers! And my little man is now so familiar with his environment that he will eat so well and sleep nearly two hours in Tui Room.

I have personally referred many of my friends' children to Pascals and they have also referred Pascals to their family and friends once they children joined Pascals.

Do come for a visit and you will see yourself how amazing the centre is!

Our family's experience at Pascals Albany has been overwhelmingly positive. I was recommended the centre by family friends with children of a similar age who attended the centre. We have three children who currently attend Pascals Albany. Our eldest daughter started in the nursery when she was nine months old and our second two children (twins) have attended since 10 months old.

Some of the things that make Pascals Albany such a wonderful place are: great communication from the Teachers about how your child's day has been (both written and verbal), the quality and obvious warmth of the relationships between the teachers and children, the quality of the physical environment and resources, the culture of the centre (encouraging respectfulness and care) and the stability of the staff members.

I am impressed with the ever evolving outdoor environment.  The teachers are clearly motivated and engaged in their roles and are constantly beautifying and improving the gardens and outdoor play environment.

I truly feel that the Teachers at Pascals Albany are an extension of our family and I don't hesitate to talk to them about any concerns that I have about my children as I feel that together we work together and find solutions to whatever is happening for them.  There is real consistency between the home and centre environment. 

I would unreservedly recommend Pascals Albany to parents looking for an exceptionally high quality early childhood centre for their children.

The Pascal Kindy teaching and support staff are amazing! Since our daughter started until now, they have provided our daughter with the most wonderful preparation for school. The love and care, to go with the education, creativity and inspiration has given our daughter the confidence and skills to excel academically and socially. Thanks to the Manager Tia and all the teachers. They are amazing !!! 😉

Pascals Herne Bay Kindy truly encompasses the word community. If you are looking for an environment that not only supports and nurtures your child's growth and development; but also ensures a close communication with you the parent. Then this place is for you.

I highly recommend Pascals to any parent considering a good, safe and stable environment for their child.

Thank you so much for all your hard work and care of Conor, you are outstanding!!! We have really appreciated your flexibility, patience and "just going with the flow" ....Hope the new little people coming through will keep you on toes and best wishes to you all in your continuing excellent work.

Our daughter has thrived so much in so many ways since joining Pascals Albany a year ago. She enjoys Play Ball, the in-centre dance class every Friday, Koru Club and the many educational excursions her classrooms have been on. She comes home every day with such animated stories about the new things she has learned. We have seen astounding progress in all areas of her development.

I am sure it takes a lot of time to do the monthly learning stories and magic moments but IT IS WORTH IT!!! I frequently open up ours and look at them and show relatives and we look at them as a family. You probably don't get this feedback because, as we all are, too busy to flick an email, hence mine being an essay now! But in chatting with parents the learning stories are really appreciated, as is the frequent communication with parents through emails updating us on what is going on around the place.

Overall I just want to say thank you for all the amazing things you are doing. It is more than a job and your wonderful teachers are putting their hearts and souls into our special treasures that we trust to you. Thank you, thank you, thank you!!!

"Why didn't you find it earlier"

My son is now at school but we were fortunate enough to spend 6 months at Hummingbirds after another centre let us down.

On the weekend Angus found his portfolio from Hummingbirds and burst into tears saying "Mummy, why didn't you find Hummingbirds earlier"

And I agree, I wish I had found it earlier. The facilities, the staff, the age appropriate rooms and activities all came together to give my son the best possible care and a head start for school.

When working full time it is a relief to know that your kids are in a caring, stimulating environment in which he probably had more fun than if he was at home.

Thank you for accommodating us during a tough time and leaving my son with such fond memories.

Both our daughters attended Pascals Albany from the time they were 2 years old, and as a family we have been with the centre now for 5.5 years.  In this time we have developed wonderful relationships with the staff, who are committed, caring and highly professional.  As a parent, I have always felt that the staff at Pascals Albany have a genuine passion for children and teaching and it is reassuring to drop my children off knowing they are in safe and caring hands. In particular, I have watched and appreciated how the teachers have taken the time to understand my children's individual personalities and needs, and focused on encouraging and fostering their natural interests and strengths.  Both my girls thrived in this environment and I believe that their experience with the centre has had a very positive impact on their confidence, self-esteem and thirst for learning.

I have also felt that communication between the centre and home is excellent.  We have especially enjoyed the detailed updates that the teachers put together for the child portfolios.  With my youngest daughter now about to start school, I know I will treasure these precious reminders of their pre-school years.  

I highly recommend Pascals Albany to any family looking for a high quality early childhood centre for their children.