Don't miss out special PAMPER EVENING for all our Pascals Mums at Pascals St Albans!
Join hosts Caroline and Rosa from the Cosmetic Clinic for the latest and greatest in skin rejuvenation and skin care.
There'll be wine… cheese… and goody bags chock full of beauty treats. Bring a friend or two and make it a girls night out!
When: 5th December 6-8pm
Cost: FREE
RSVP: cm.stalbans@pascalselc.co.nz
See below for full details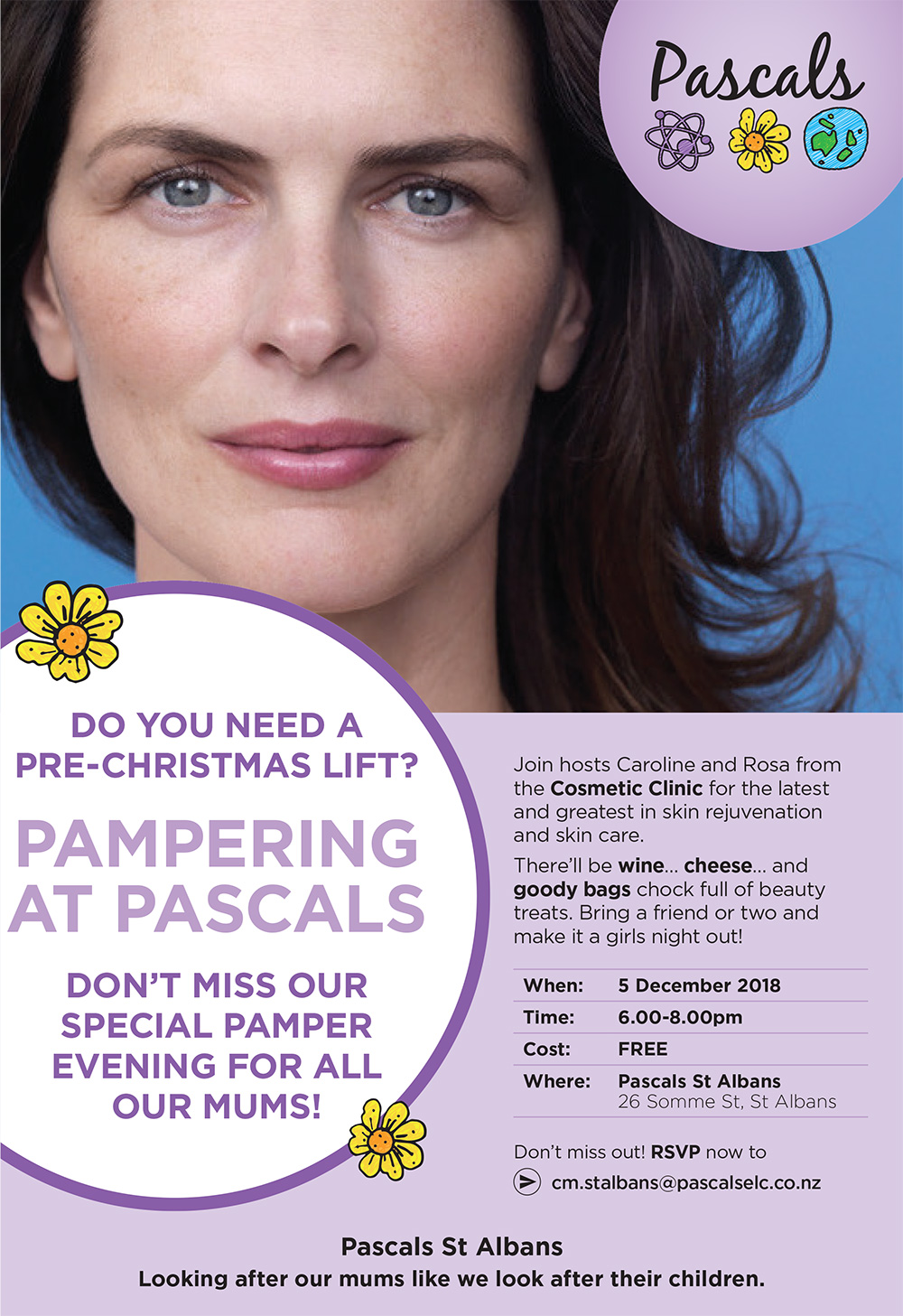 )