Makey Makey Robotics project
BY: FANTAIL ROOM (4-5 YEARS)
In April, many of the Fantail children were taking a special interest in building robots and machines in the construction area. They gave them a name and brought them to life with imaginative personalities. The children became very resourceful and found ways both inside and outside to create, recreate and revisit their designs. When looking back the photos and interests during this month, the teachers responded to this with a number of engaging activities around robotics and design such as a robotic shape challenge using a number of different shapes from the literacy/numeracy area. Already we could see that children were developing their robotic language and communication skills as they shared and solved their ideas together.
The teachers responded to the dominant interest in the classroom and thus the 'Makey Makey Robotics' project was birthed. In the Fantail room we are passionate about encouraging children's inquiry and investigation skills as this is the age where they are developing their working theories about the world around them. We began the project by asking the tamariki a number of questions such as what they think robots are and how they thought they moved. Children acknowledged that they had robots in their home that talked and moved on their own. They were invited to bring them into the classroom and this provided an excellent platform of further discussion.
As the robotic project has developed, we have noticed a number of children extending their creativity in their own free play time. Just of late we have noticed children drawing their own versions of robots or making them out of cardboard in their own time. Having documented children's successes and milestones within project and allowing them to revisit videos and pictures of themselves along the way has been very empowering for them.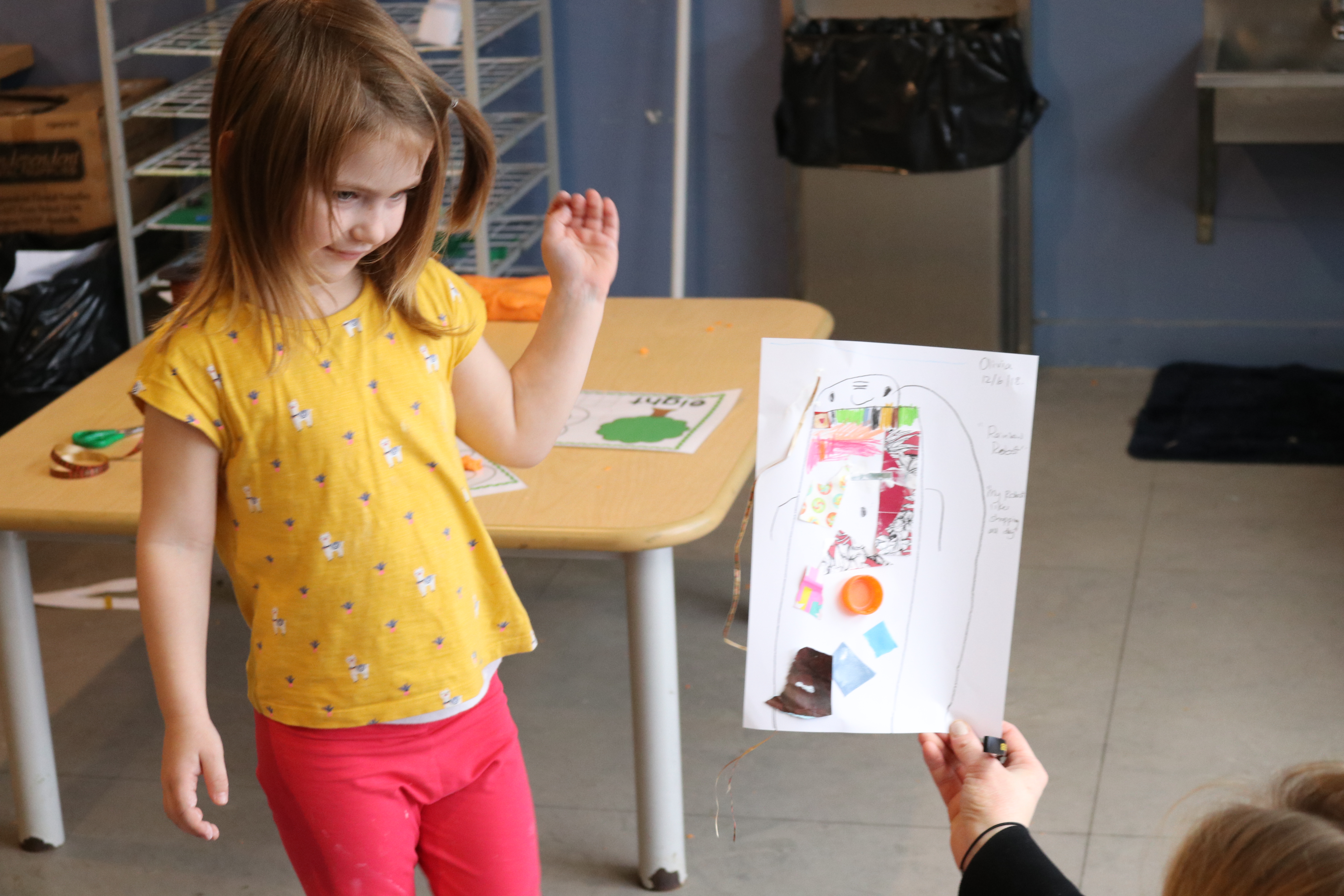 In May, the Kauri children have been using a number of mediums such as the internet, books and people to investigate and expand their knowledge of what robots can do and what they can be used for. They have expressed their robotic ideas on paper and of late have been introduced to early coding using bee-bots. As we continue to follow the children's lead, they may decide to design and create their own robots for display.
Meanwhile, the Rimu children have also had a very hands-on experience. They have had the chance to investigate a number of moving robots, draw and participate in a recycled materials robot –making session. They have also seemed to love playing with and making art with our special 'toothbrush robot.' In June we are looking at having one of our parents in the robotic field come in and talk to the children about their interest further.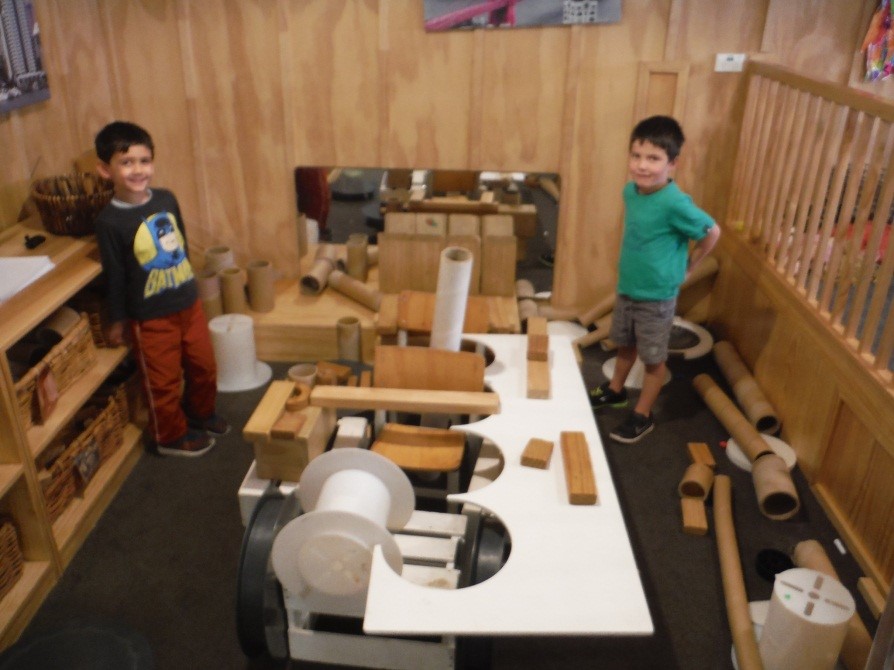 Children have formed new ideas and understandings about society and the developing technological world. They have excitedly engaged with technologies for a specific purpose. Most importantly their social competency skills have been enhanced as they further experience working together in smaller groups. Stretching their social competencies is one of the prime motivations for our project work. Already we can see children respecting and encouraging others' opinions as they work toward common goals. We are very excited for the continuation of this project.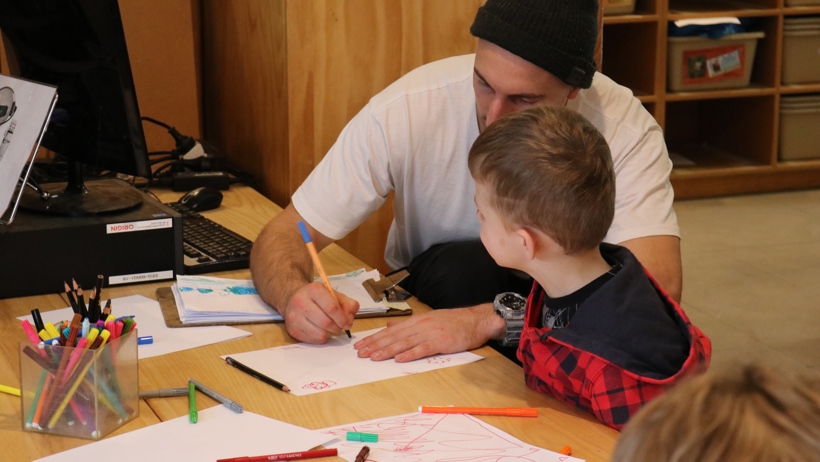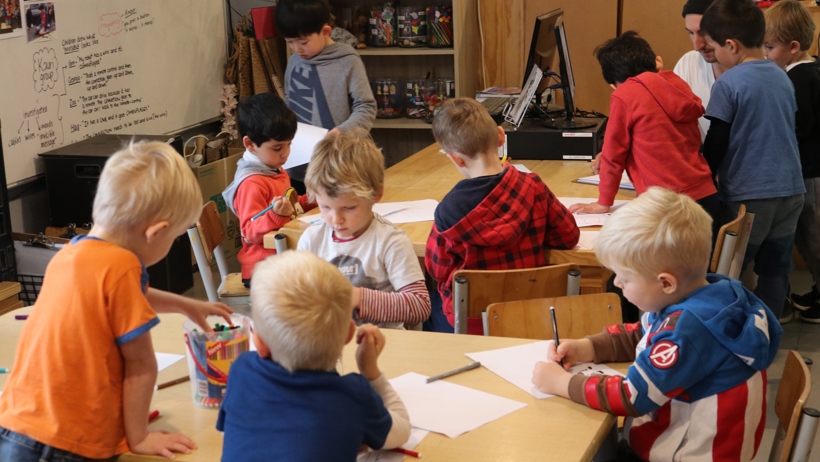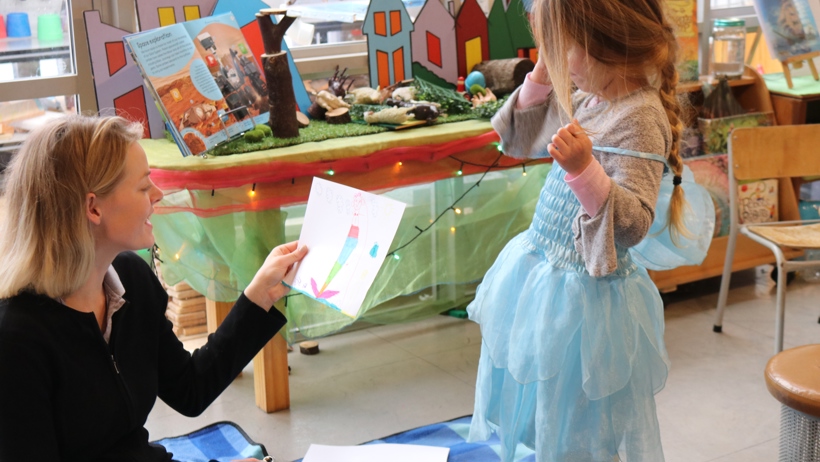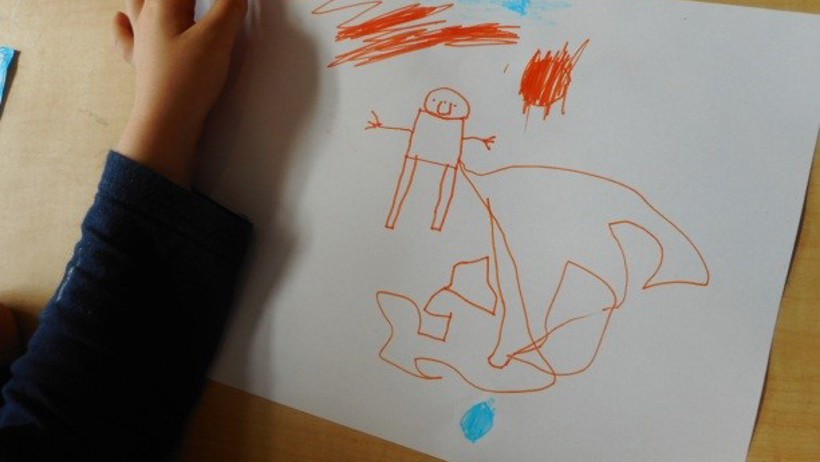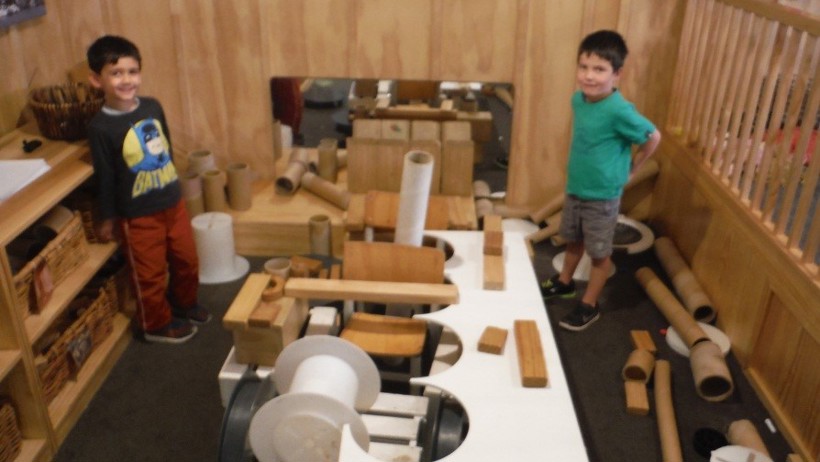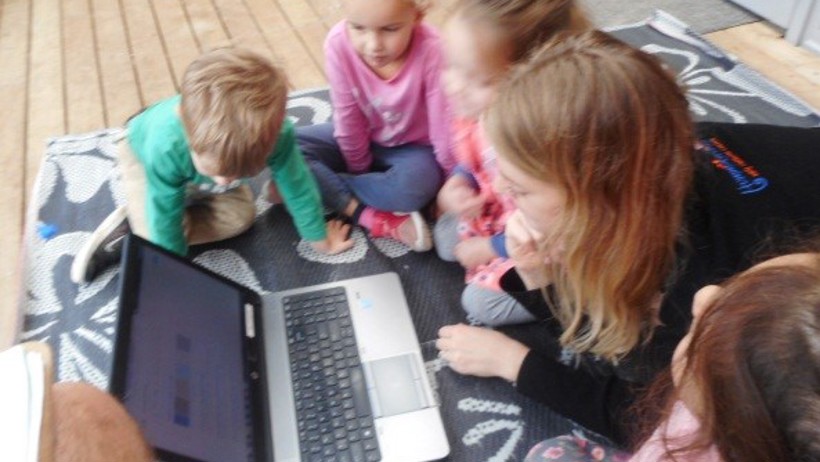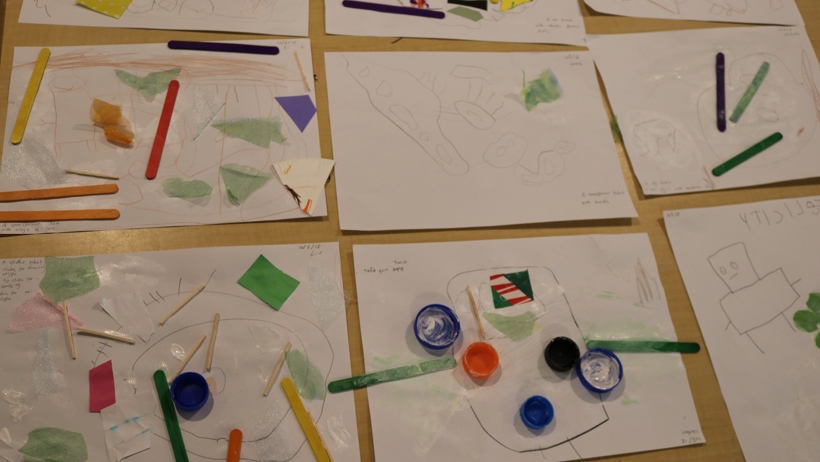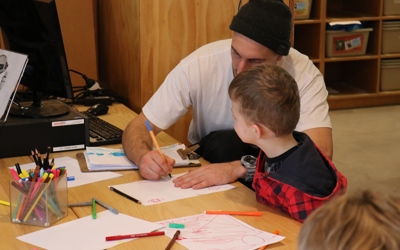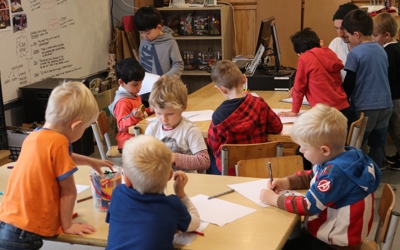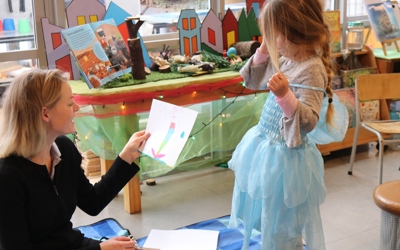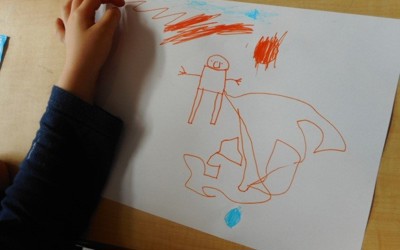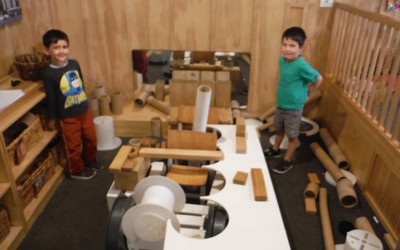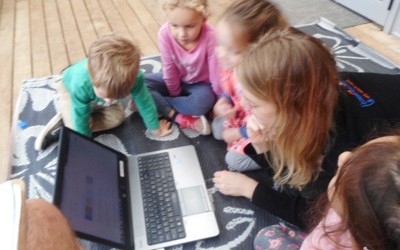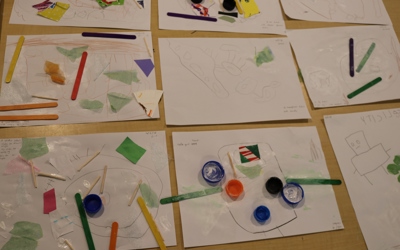 )