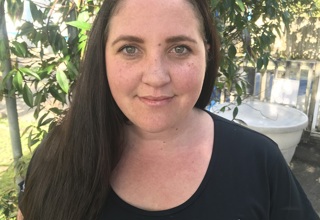 Chloe Stone, Complex Manager Pascals Herne Bay and Herne Bay Kindy
What inspired you to work in ECE?
I have always wanted to be a teacher since I was a child. When I was 13 years old a family friend owned a childcare centre that I use to volunteer at. I would clean the paint pots and help the teachers tidy up in the afternoons and play alongside the children – this sparked my love for ECE and I knew that I wanted to be part of a community of people setting the foundations for the next generation, sparking a love of lifelong learning. I've been working in this sector for the past 15 years.
What do you love most about what you do?
That no two days are the same, that I get to be part of tamariki reaching their milestones, that I am part of growing my team of teachers to reach their full potential as educators. That we can support families in their needs, making them feel safe and secure with leaving their most precious "gem" in the care of others. As a mother myself this is a huge level of trust we are imparting.
What sets Pascals Herne Bay apart?
Our centre is beautiful, and the feeling you get as you enter through our doors is one of calmness, love and laughter – it is a feeling of ease and that you have found your place. What's more, Pascals Herne Bay is staffed by a team of the most passionate, caring and inspiring educators I have had the pleasure of working with. Our community of families are also amazing – they're involved, compassionate, fun and so supportive.
What is your favourite time of the year at the centre?
Do I have to choose just one?! Every time of the year brings with it different sparks of magic, but my all-time favourite would have to be Matariki. It brings our whole community together sharing in knowledge, love and food!
What do you do with yourself when you are not working?
I live on a rural property with 2.5 hectares of land with my partner, our children, three cows, a dog and two cats! That keeps me very busy! We love exploring the beautiful parts of New Zealand… beaches, forests and even our own back yard!
Bachelor of Teaching (ECE), Fully Registered Teacher  
more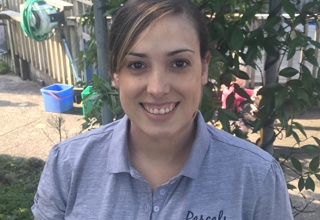 Steph Stehlin , Assistant Manager/Rakau Room Team Leader
Hi I'm Steph Stehlin, Assistant Manager and fern room team leader. I live in the Ponsonby community with my partner Jaxon and we love getting out hiking and exploring the natural and beautiful side of New Zealand. I graduated from my bachelor in Early childhood education at the end of 2012 and worked with children of all ages between 0-5 years before finding my passion for infant education and care (0-2 years). I have a strong knowledge of the R.I.E approach and believe in and implement many aspects of this approach into the Rakau Room and teaching practice. I've been working at Pascals since January 2018 and absolutely love it!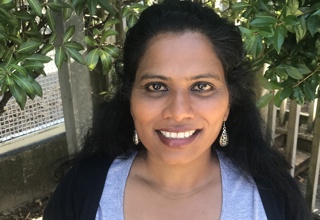 Rachel Ravoori , Koru Room Team Leader
Hi My name is Rachel Ravoori and I am the Head Teacher in the Koru Room. I have a wonderful son called Ranen who started his lie of adventure at Pascals Herne Bay when he was a 7 month old baby. Now he is 10years old and enjoys going to Bayfield School. I have been teaching at Pascals for 13 years and love every bit of it! I am also a trained Primary Teacher in New Zealand. I am very passionate about working with pre-schoolers and I consider myself fortunate to work with amazing children and their families. I love getting them ready for their next learning adventure at Primary School.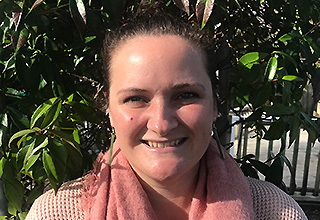 Lucy Prior, Centre Administrator
Hi I'm Lucy, Centre Administrator at Pascals Herne Bay and Kindy. I joined the Pascals team in July 2019 and am really loving it!  I have worked in administration, finance and events for the past ten years.  I am from Auckland and love spending time at the beach with my husband Kayne, our daughter Skye (who is in the Fern Room) and our very spoilt dog Ruby! Look forward to meeting you and your whanau.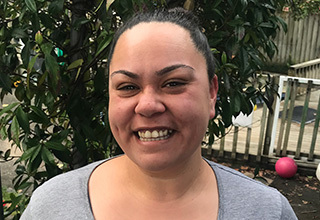 Jess Campbell, Centre Chef
Kia Ora I'm Jess, born and raised in west Auckland where I still live with my partner Luke and our three children. I have been part of the Pascals whanau community for two-and-a-half years in the kitchen and now provide meals for both centres. I enjoy cooking and feeding our whanau and community occasions. I am very passionate about Te Ao Maori ( Maori language and protocols).When I'm not in the kitchen (my happy place) I partake in my children's school whanau events - Kapahaka which I also perform in myself, and social sports. Come for a chat in the kitchen, I am always sharing and interested in ANY food ideas.