Lizzie Harris , Complex Manager Pascals Herne Bay and Herne Bay Kindy
What inspired you to work in ECE?
When I was a child, I had such amazing kindy teachers that I aspired to be just like them (I still remember them, so they must have made an impact on me). I have always had a passion for working with children, and when I was younger, I used to do babysitting then nannying. This led to studying in the sector. I wanted to bring a fun creative disposition to teaching, and for children to feel a great sense of love and security when away from their own home.
What do you love most about what you do?
Honestly, meeting the many different personalities of the children and all the different things they teach me. The many relationships and friendships you build along the way. The amazing families that become a part of your family and the small moments in the day that are priceless. The hugs and never ending feeling of love.
Bachelor of Teaching – Early Childhood, Full Registration.
more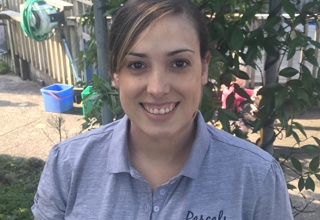 Steph Stehlin , Assistant Manager/Rakau Room Team Leader
Hi I'm Steph Stehlin, Assistant Manager and fern room team leader. I live in the Ponsonby community with my partner Jaxon and we love getting out hiking and exploring the natural and beautiful side of New Zealand. I graduated from my bachelor in Early childhood education at the end of 2012 and worked with children of all ages between 0-5 years before finding my passion for infant education and care (0-2 years). I have a strong knowledge of the R.I.E approach and believe in and implement many aspects of this approach into the Rakau Room and teaching practice. I've been working at Pascals since January 2018 and absolutely love it!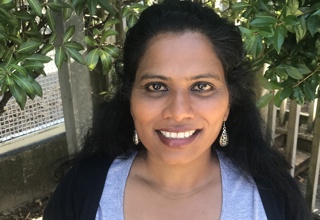 Rachel Ravoori , Koru Room Team Leader
Hi My name is Rachel Ravoori and I am the Head Teacher in the Koru Room. I have a wonderful son called Ranen who started his lie of adventure at Pascals Herne Bay when he was a 7 month old baby. Now he is 10years old and enjoys going to Bayfield School. I have been teaching at Pascals for 13 years and love every bit of it! I am also a trained Primary Teacher in New Zealand. I am very passionate about working with pre-schoolers and I consider myself fortunate to work with amazing children and their families. I love getting them ready for their next learning adventure at Primary School.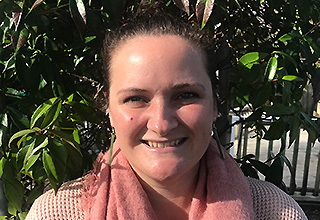 Lucy Prior, Centre Administrator
Hi I'm Lucy, Centre Administrator at Pascals Herne Bay and Kindy. I joined the Pascals team in July 2019 and am really loving it!  I have worked in administration, finance and events for the past ten years.  I am from Auckland and love spending time at the beach with my husband Kayne, our daughter Skye (who is in the Fern Room) and our very spoilt dog Ruby! Look forward to meeting you and your whanau.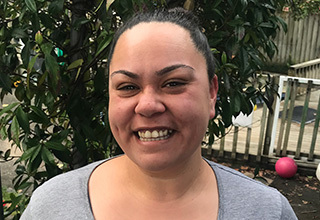 Jess Campbell, Centre Chef
Kia Ora I'm Jess, born and raised in west Auckland where I still live with my partner Luke and our three children. I have been part of the Pascals whanau community for two-and-a-half years in the kitchen and now provide meals for both centres. I enjoy cooking and feeding our whanau and community occasions. I am very passionate about Te Ao Maori ( Maori language and protocols).When I'm not in the kitchen (my happy place) I partake in my children's school whanau events - Kapahaka which I also perform in myself, and social sports. Come for a chat in the kitchen, I am always sharing and interested in ANY food ideas.