Our Story
Pascals St Albans, (previously Angelcare Preschool and Nursery) is a purpose built early childhood centre located in St Alban's Christchurch, that is made up of four age specific areas where we foster positive, family-like relationships. Research supports this separation of age groups as being beneficial for children's learning and development. 
We are closely involved in our local community – and have a lovely relationship with both our local school and retirement village which are both on our street. Our programme includes offering Playball twice a week where fine and gross motor skills are developed and supported, along with sharing, turn-taking and social abilities supported throughout a challenging and enjoyable programme. We also have a weekly Crazy Chef session – where the children bake and create meals with our on-site chef. We also have a mobile hairdresser who comes regularly which is a very convenient and fantastic service for our families.
Our centre is unique because we have small classroom sizes. 
The Kea Room is our nursery. This is a specialised infant care room.  This room caters for our infants up to a year old. This is dependent on each individual child. We do Primary Care giving and free movement in this room. The primary care giving means each baby is given a key teacher who gets to know your baby well. This system is widely known for supporting your babies brain development and ensuring their individual needs are met. We really focus on the babies needs and requirements at this age. There is a maximum of 8 babies in this room.
Our Tui Room is for 1 - 2 year-olds.  In this room, there is also Primary Care giving and we concentrate on teaching and putting respectful practise into place. This provides children with more space to be active.
Spotted Kiwi Room is for our 2 - 4 year-olds. Here you have a specific teacher assigned to your child where they continue to develop skills and learning.
Our last room is the Brown Kiwi Room. This is for our 4 year-olds to school leaving age.  This room we concentrate on formal learning around the children's interests and preparing the children for school.
ERO Report
The Education Review Office (ERO) is the New Zealand government department that evaluates and reports on the education and care of students in schools and early childhood services. ERO's reports are used by parents, teachers, early childhood education managers, school principals and trustees, and by government policy makers.
Early childhood services are reviewed on average once every three years. Reviews will be more frequent where the performance of a school or centre is poor and there are risks to the education and safety of the students, or less frequent where a school has a stable reporting history and demonstrates good self-review processes and use of its assessment information.
You can read our centre's ERO review here.
Centre Information
Centre Hours
Monday – Friday 7:45 am – 5:30 pm
Saturday, Sunday & Public Holiday Closed
Sessions (Minimum of 4 Hours)
Morning 8:00 am – 12:30 pm
Afternoon 12:30 pm - 5:30 pm  

Ages Catered For
3 Months – 5 Years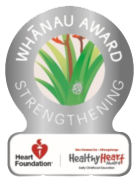 Dear Pascals Staff

Thank you all so much for the care and attention you have given to our son over the last 18 + months. He has grown from a small boy who was crawling into an independent, observant and fun boy. I know he will miss all of you and the connections he has made.

We have loved the time our daughter has spent at Pascals St Albans.

The teachers and staff have been absolutely amazing over the last 3 years. Their dedication, creative ideas for day to day activities, communication to parents, upskilling and training throughout the year and teaching and knowledge they have passed onto my daughter has made her journey to school a very easy one!

As a mum that works fulltime, I feel very lucky to have found such a caring day care to take care of my daughter, her teachers are truly brilliant at what they do and the love for what they do shines through.

I highly recommend Pascals St Albans to all parents!!!

You all have one of the most important jobs in the world and each of you do a great job.

Happy parent