Our Story
We welcome you into our purpose-built, bright and cheerful early childhood centre that stands out as a special place for everyone thanks to our fabulous teaching team and peaceful learning environment. We are lucky enough to be centrally located, yet feel quiet and secluded due to our beautiful St Johns location.
Pascals St Johns was founded on the vision of providing quality and affordable childcare to our community. We achieve this thanks to our ongoing commitment to professional development as well as having great reciprocal relationships with our parents and whānau.
Our environment is beautiful and peaceful yet stimulating with an excellent range of resources. We welcome visits from prospective new parents so feel free to drop in and meet our friendly and passionate team and see Pascals St Johns for yourself!
The Nest (Kiwi & Tui)
We believe that children are confident and competent learners from birth and that they are empowered to learn with and alongside others best when they get to engage in experiences which have meaning for them. We provide for such age appropriate learning in the Nest, which is Pascals St Johns' infant and toddler area. The Nest comprises the Kiwi Infant, Kiwi Toddler, and Tui rooms. Providing for the care and education of infants requires teachers to have specialised knowledge and sensitive practice, and curriculum for toddlers must be responsive to their rapidly growing capabilities. The strength of the Nest is its capacity to nurture the children's desire to explore and know their world with the support of familiar, responsive adults who know and understand them.
The Children's School (Pukeko & Fantail)
Young children learn to make sense of their world through exploration and communication, and by recreating their ideas about it through visual or symbolic representation. We believe that our providing of a rich array of these experiences in a primarily play-based way combined with the children's increasing capacity for language and inquiry, as well as their growing interest in literacy, mathematics, and other school type domain knowledge justifies our use of the term 'Children's School' rather than 'preschool' to describe their experiences in the Pukeko and Fantail rooms. Their learning is legitimate as is and is not 'pre' anything. The Children's School teachers are committed to providing the children with opportunities to experience new challenges, including pursuing self-selected learning goals and participating in longer term group projects. Such opportunities encourage them to expand their capabilities by extending their learning repertoires, thereby supporting them in making a smooth transition to primary school.
ERO Report
The Education Review Office (ERO) is the New Zealand government department that evaluates and reports on the education and care of students in schools and early childhood services. ERO's reports are used by parents, teachers, early childhood education managers, school principals and trustees, and by government policy makers.
Early childhood services are reviewed on average once every three years. Reviews will be more frequent where the performance of a school or centre is poor and there are risks to the education and safety of the students, or less frequent where a school has a stable reporting history and demonstrates good self-review processes and use of its assessment information.
You can read our centre's ERO review here.
Centre Information
Centre Hours:
Monday – Friday 7:30 am - 6:00 pm
Saturday, Sunday & Public Holiday Closed
Ages Catered For:
3 Months – 5 Years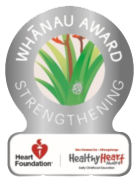 "Why didn't you find it earlier"

My son is now at school but we were fortunate enough to spend 6 months at Hummingbirds after another centre let us down.

On the weekend Angus found his portfolio from Hummingbirds and burst into tears saying "Mummy, why didn't you find Hummingbirds earlier"

And I agree, I wish I had found it earlier. The facilities, the staff, the age appropriate rooms and activities all came together to give my son the best possible care and a head start for school.

When working full time it is a relief to know that your kids are in a caring, stimulating environment in which he probably had more fun than if he was at home.

Thank you for accommodating us during a tough time and leaving my son with such fond memories.

My daughter and my son both went to Pascals. In the initial stage, I have selected and visited more than 10 centres around Meadowbank area and finally chosen Pascals. The Centre Manager and all the teachers are amazing! My son has been to Kiwi Room, and now is currently at Tui Room; my daughter has been to Pukeko Room and have recently graduated from Fantail Room, therefore, I have experienced all rooms and teachers in Pascals and I must be honest that all the teachers are loving and caring to the children. My daughter always talk about what happens during the day at Pascals and always can't wait to share her news in the next day with her friends and teachers! And my little man is now so familiar with his environment that he will eat so well and sleep nearly two hours in Tui Room.

I have personally referred many of my friends' children to Pascals and they have also referred Pascals to their family and friends once they children joined Pascals.

Do come for a visit and you will see yourself how amazing the centre is!

Thank you so much for all your hard efforts to get Jodie a full time place with you. We do appreciate that so much. Before I end my letter, I have to say that you and your centre are the best - it is fact - it is true and it is not a compliment.

Returning to work when your first child is 4 months old is not an easy thing to do. Hummingbirds however made the transition so easy for us. Being busy working parents, we need to be able to rely on the childcare centre that our daughter attends. Saying that we can rely on Hummingbirds is an understatement. The communication is outstanding and we feel a very big part of the Hummingbirds family. We truly are very lucky to have Hannah attending such a fabulous centre, you make it very easy for us to feel relaxed about her care and environment.

Thank you so much for all your hard work and care of Conor, you are outstanding!!! We have really appreciated your flexibility, patience and "just going with the flow" ....Hope the new little people coming through will keep you on toes and best wishes to you all in your continuing excellent work.

My son has been in your center for nearly 9 months. I would like to say thanks to you and the teachers in his room.

I feel the center is best we have ever been and the staffs are very caring and supportive. the manger and staffs have shown a great commitment and passion in communicating with parents and creating a caring environment for children. Since the first day I visited the center, Monique has been very helpful to answer my questions and made me feel really welcomed. Nathan has developed the strong and close relationships with teachers especially Kate, Sarah, and other teachers. I really appreciate all you and the teachers have done to help my son quickly settled in the center.

It is sad to leave the center due to the change in the family and we have to move him to the new preschool and it will save me time to pick up and send kids to school. however the experience in you center is so memorable and we definitely will miss you and the teachers in you center.

I am sure it takes a lot of time to do the monthly learning stories and magic moments but IT IS WORTH IT!!! I frequently open up ours and look at them and show relatives and we look at them as a family. You probably don't get this feedback because, as we all are, too busy to flick an email, hence mine being an essay now! But in chatting with parents the learning stories are really appreciated, as is the frequent communication with parents through emails updating us on what is going on around the place.

Overall I just want to say thank you for all the amazing things you are doing. It is more than a job and your wonderful teachers are putting their hearts and souls into our special treasures that we trust to you. Thank you, thank you, thank you!!!

Pascals St Johns is always making positive changes that don't go unnoticed. The team at Pascals St Johns certainly have the children's learning and safety at heart.

We feel 100% supported that our daughter is getting the best education and care. Rianna loves coming to daycare. She sometimes cries in the weekend because she wants to come to daycare. 
We know you are doing your best to find another awesome teacher for the Pukeko Room, good luck with that process. I am sure your wonderful centre will attract that person. Thank you for everything you all do for our children. They are in the best hands.

Wanted to share your success story. Anne went into school just three weeks ago and has already been recognised as an independent, dedicated student. Thanks for the preparation work Hummingbirds did with her.

Our 2 girls have attended Pascals St Johns since they were 2. With caring teachers, a great curriculum and an excellent centre manager in Ellie, they have thrived during their time here. Centre communication is great and we love getting their stories on Storypark. The girls love their teachers and enjoy the wide range of activities on offer. We looked at many centres and the Pascals facilities are second to none. Having separate areas for different age ranges is a great idea. We would recommend Pascals St Johns without hesitation. 

Louise and Gavin
St Johns