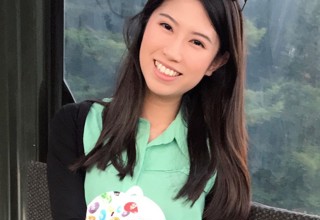 Candy Lin, Centre Manager
Kia ora Whānau

My name is Candy. I am the new Centre Manager at Pascals St Johns from Monday 19th July. I'm very excited to be appointed for the position and given the opportunity to be part of the Pascals family.

I am originally from Taipei, Taiwan and have been living in Auckland, New Zealand since 2007. I graduated with a Bachelor of Teaching degree in Early Childhood Education from the University of Auckland. I am fully qualified and registered and have experienced in various teaching and managing roles within ECE.
My passion is learning and working alongside children and watching them grow and develop into their own unique person, confident and competent lifelong learner and explorer. I am very passionate about nurturing children in developing communication and social skills in a safe and caring environment that fosters creative learning through play. I believe in building positive collaborative relationships among all parents, whānau, and teachers so together we can best support our tamariki to learn and grow holistically.

It's an honour and a privilege to be part of Pascals whānau. I am truly grateful for this opportunity. I look forward to connecting with you and being a part of you and your child's learning journey.
more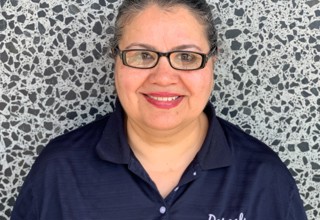 Mastaneh Rajestari (Masi), Centre Chef
Kia ora whanau, my name is Masi.  I was born and raised in Iran (Persia), and I have five siblings.  My husband and I have three children and six beautiful grandchildren.  We moved to New Zealand back in 1996 and I can speak fluent Farsi.
I graduated in Iran and my journey as a professional chef began here in New Zealand back in 1997.  I have always been passionate about food and have worked as a professional chef at cafes and restaurants.  I am passionate about the care and education of our young citizens and I pride myself on being a professional, kind and nurturing chef. My philosophy is based on respectful care practices.
I joined the Pascals Family in March 2017.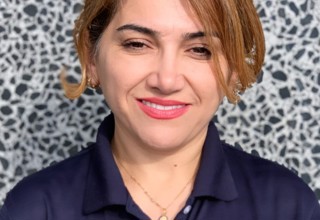 Naiereh Delkosh, ECE Teacher
Kia ora and hello, I'm Naya (Naier) from Iran and my first language is Turkish and Farsi.  I joined Pascals Family in February 2019.  I'm a mother of two boys.  I moved to New Zealand with my family in 2016.  I have Bachelor of Arts in literature from my country and my job was HR in a trading company.  I have caring and working with children of all ages, so you will find me working in all the rooms at Pascals St Johns.  I am flexible, energetic, caring and enjoy learning new things. 
It's a privilege to be part of the Evolve Education Group and Pascals St Johns.  I look forward to getting to know you all.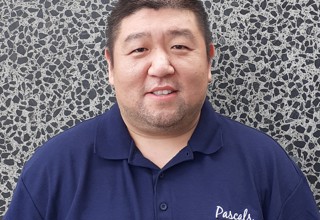 Qin (Quentin) Yue, ECE Certificated Teacher
Kia ora, Ni hao, my name is Quentin, and I come from Beijing China. I joined the Pascals Family in November 2020.
I am holding a Bachelor of Commerce and Management degree from Lincoln University. I decided to become an Early Childhood Teacher a few years after I had worked in a legal publishing company. Therefore, I did a Graduate Diploma in Teaching (ECE) while working full time in a day care a few years back.
I enjoy working with children, and love to watch them play, learn, and grow. I started my teaching career in 2013 and worked with all age groups.  I believe the environment is the third teacher, children learn and develop through play. I believe respectful and meaningful practice as an Early Childhood Teacher.  I will do my best to assist you and your children and hope your children will enjoy their time in the centre.
more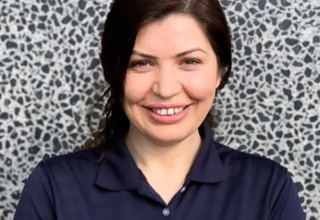 Riga Farhat, ECE Teacher
Kia ora my name is Riga Farhat.  I joined the Pascals Family in February 2017.  I came to New Zealand in 2007 with my husband.  I live with my husband and my 12 years old son and 10 years old son in Glendowie.  My sons attend Glendowie Primary School. 
I completed a certificate of Inclusive Education (Teacher Aide) at MIT in 2016 and after finishing it, I got the opportunity to work at Pascals St Johns in 2017 and since then I am at this centre which I absolutely love.
I enjoy working and teaching children here in Pascals and learning alongside them, watching their journeys and seeing them grow into beautiful little human beings gives me great pleasure.  I believe that the foundation of learning and interaction that a child receives at a young age greatly impacts their behaviour and learning in the future.  I base my teaching on building strong relationships with whanau and children and respectful practice.
I can't wait to be in your child's learning journey at Pascals St Johns.
more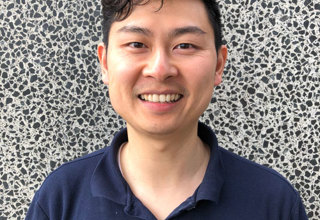 Eric Zhou, ECE Certificated Teacher
Hello, Nihao, my name is Eric Zhou. I joined Pascals St Johns in November 2021, upon graduation from New Zealand Tertiary College with a Graduate Diploma in Early Childhood Education. I am a registered teacher with a provisional certificate and working towards my full registration in the coming two years. I originally come from China and moved to New Zealand with my wife and my daughter in 2017.
I believe every child is unique and has their own pace in development. I believe children already have the ability to learn all the knowledge and skills required to survive in this world and what we do as early childhood educators is to provide a safe and loving environment for them to explore. Thank you for your trust in us and we will live up to it.
more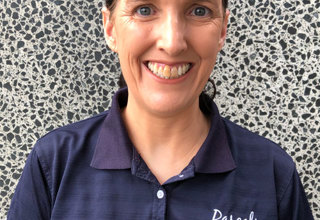 Catherine Cunningham , ECE Certificated Teacher
Kia ora and hello whanau/family. My name is Catherine and I have been working in Early childhood for over 16 years and I hold a Diploma of Teaching in Early Childhood Education. I was born in England and moved to New Zealand when I was a child. I have two sons who were born in New Zealand and like me they live in Auckland. One is 24 years old and the other is 28 years old.
I believe that every child is different and that they learn in different ways and at their own pace. For me it is important to give children the time to play and learn and to be able to express themselves.
I look forward to meeting you and am excited to work with you and your family.
more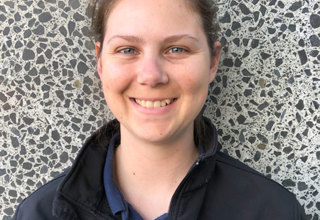 Larissa Badenhorst, ECE Teacher
Kia Ora. My name is Larissa. I was born and raised in a small town in the northern part of South Africa. I've moved to New Zealand 3 years ago and live with my family. I am a positive, friendly, and caring individual.
I enjoy working with children and I would like to make a difference in their lives. I believe it is important to learn to know each child and put the children's need first.
 I hold a Diploma in Early Childhood Education and I'm currently preparing to start my Degree in Early Childhood at MIT. I plan to further my studies in Special Needs as this is my passion.
This year, in April 2022, I have joined my lovely new family at Pascals. It is an honor and privilege to be part of the Pascals team.
more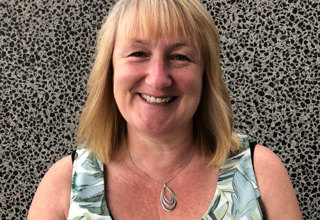 Lorna Morrison, Administrator
Hi, my name is Lorna. I am from Scotland and emigrated to New Zealand with my husband and two children in 2005.
I have worked in the Education sector for over 15 years. Firstly, in Scotland as a Special Needs Auxiliary and Classroom Assistant then here in New Zealand as a Teacher Aide then School Receptionist.
I came to work for Evolve in April 2019 as Centre Administrator for two centres, increasing now to four centres! On the days I'm not here I am visiting the other centres.
I look forward to meeting you and getting to know all our Whanau at Pascals, St Johns.
more